COMPANY PROFILE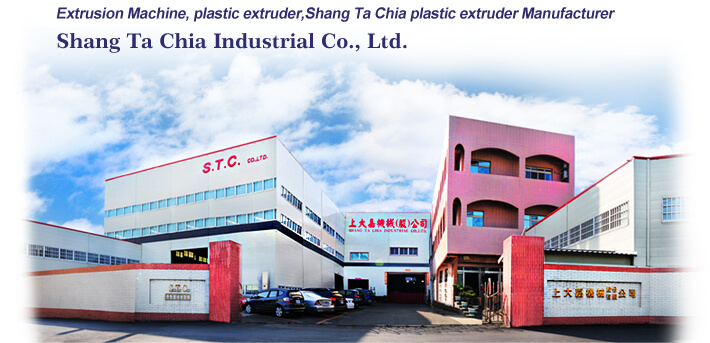 Shang Ta Chia Industrial Co., Ltd. was established in 1984. The former company name was Ta Chia Plastic Fiber Industrial Co., Ltd. STC's business cover extrusion machine, plastic extruder and products. In 1988, we specialized in designing and manufacturing of PP sheet extrusion line, PS sheet extrusion line, stationery sheet extrusion line, PP film extrusion line, PE film extrusion line, PVC sheet extrusion line, …etc. and got an excellent reputation for precise plant designs to meet customers' requirements in this field.
Since the company established, STC was devoted to technological research and development. In 1992, we manufactured PP hollow profile sheet extrusion line, PC hollow profile sheet extrusion line, multi-layer laminating extrusion line, high production PP/PS/PE/PC multi-layer sheet co-extrusion line, PET sheet extrusion line and upgraded the performance of the existent sheet extrusion lines and PP film extrusion line. The finished products are in various applications of house decoration, advertisement, exhibition, packing, electricity pipeline board, sky-light cover, anti static electricity board, stationery making, plantation field and vacuum/thermo forming purpose (disposable container) worldwide.
In 2020, a meltblown non-woven production line has been launched, which can produce meltblown non-woven fabrics for masks or filters.
STC is active in research and development, pursuing total customer satisfaction and providing superior quality, high production and profitable production machinery. All these create three-win among our customers, employees, and the company. Based on the best possible service concept, we provide the most comprehensive services for our customers, including machinery operation instructions and maintenance instructions. In the future, we will continuously strive for providing the exceptional total service, take advantage of advanced technology and lead toward the internationalization.